Erratum to: Microglial TIR-domain-containing adapter-inducing interferon-β (TRIF) deficiency promotes retinal ganglion cell survival and axon regeneration via nuclear factor-κB
Journal of Neuroinflammation
2013
10:820
Received: 2 April 2013
Accepted: 2 April 2013
Published: 19 April 2013
Correction
After publication of the original article [
1
] it was brought to the attention of the publishers that several errors were introduced during the typesetting and production process. In the original article Figures six (Figure
1
here), seven (Figure
2
here) and Figure eight (Figure
3
) do not correspond to their legends and some typographical errors were introduced into the legends. The publishers regret any inconvenience this may have caused.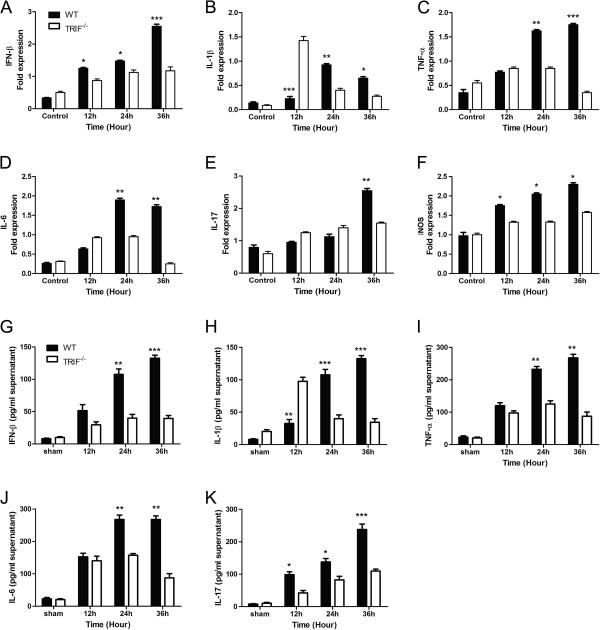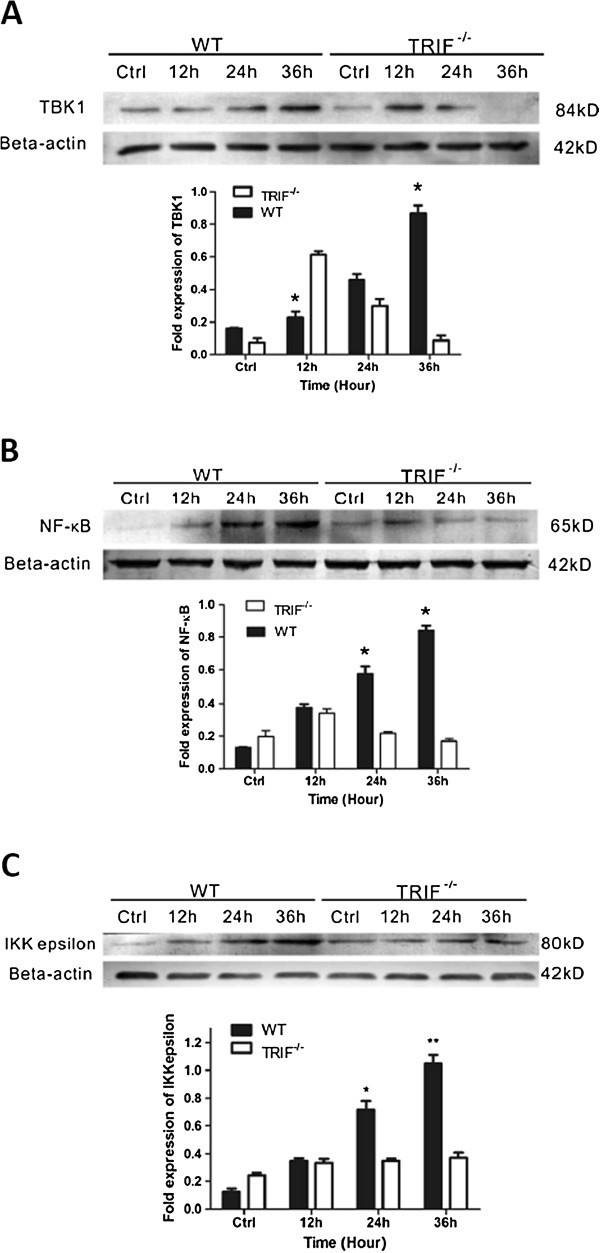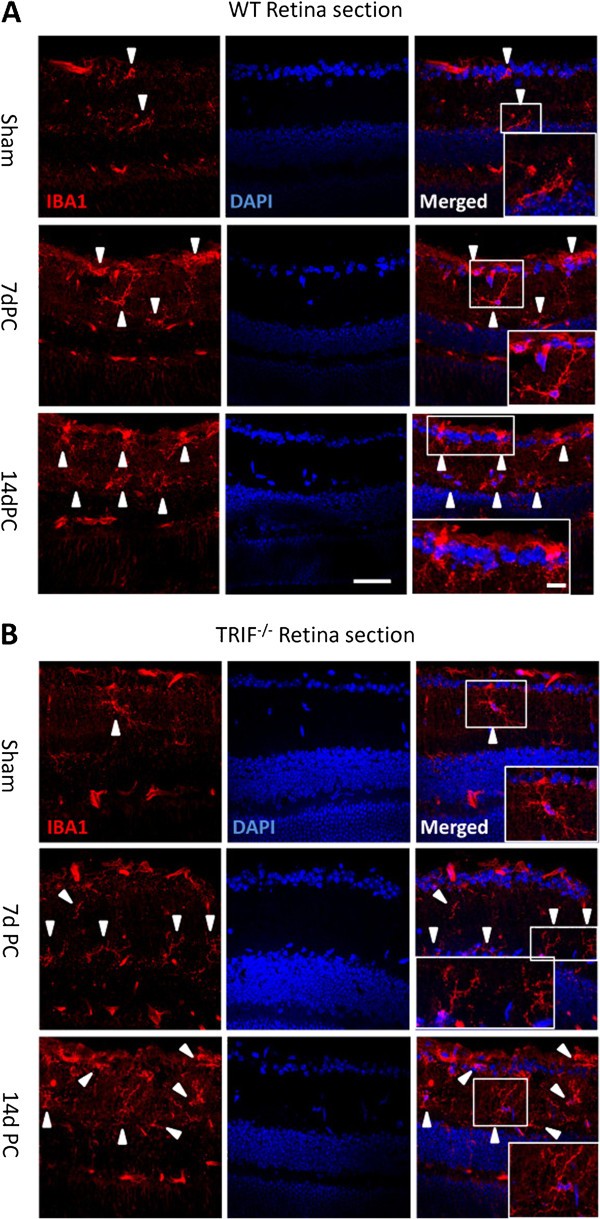 It was also noticed by the authors that the image they provided for Figure four panel C (Figure
4
here) was incorrect. The authors apologize for any inconvenience this may have caused.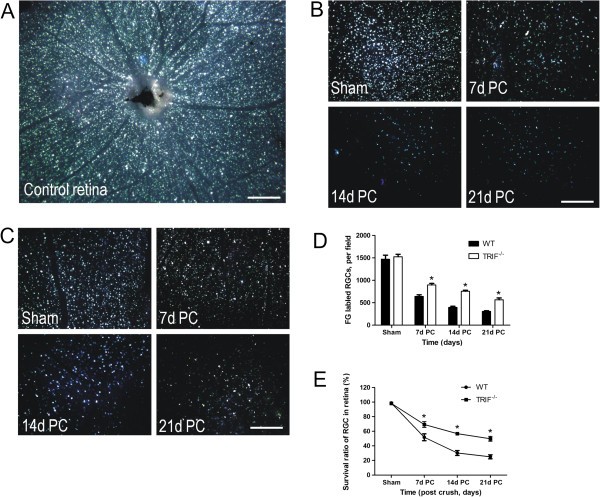 Authors' Affiliations
(1)
Department of Neurobiology, Chongqing Key Laboratory of Neurobiology, Third Military Medical University, Chongqing, China
(2)
Department of Histology and Embryology and Neurobiology, Development and Regeneration Key Laboratory of Sichuan Province, Chengdu Medical College, Chengdu, China
(3)
Department of Pathology, Chengdu Medical College, Chengdu, China
References
Lin S, Liang Y, Zhang J, Bian C, Zhou H, Guo Q, Xiong Y, Li S, Su B: Microglial TIR-domain-containing adapter-inducing interferon-β (TRIF) deficiency promotes retinal ganglion cell survival and axon regeneration via nuclear factor-κB. J Neuroinflammation 2012, 9:39.PubMedPubMed CentralGoogle Scholar
Copyright
© Lin et al.; licensee BioMed Central Ltd. 2013
This article is published under license to BioMed Central Ltd. This is an Open Access article distributed under the terms of the Creative Commons Attribution License (http://creativecommons.org/licenses/by/2.0), which permits unrestricted use, distribution, and reproduction in any medium, provided the original work is properly cited.