Correction to: HSP60 critically regulates endogenous IL-1β production in activated microglia by stimulating NLRP3 inflammasome pathway
Journal of Neuroinflammation volume 15, Article number: 317 (2018)
1106 Accesses

8 Citations

1 Altmetric
Correction
Upon publication of the original article [1], it was noticed that there is an error in Fig. 10, the dialog box in panel (b) was missing. The correct Fig. 10 is shown below.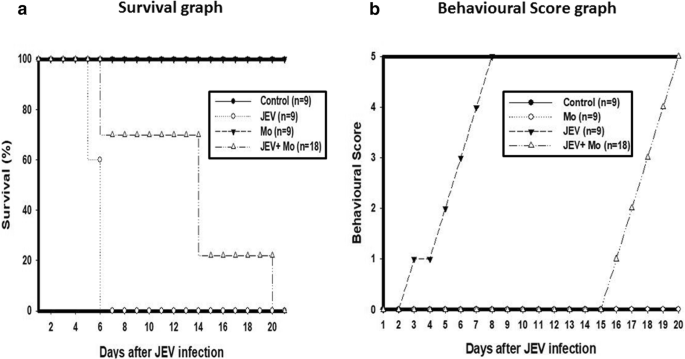 Reference
Swaroop S, Mahadevan A, Shankar SK, Adlakha YK, Basu A. HSP60 critically regulates endogenous IL-1β production in activated microglia by stimulating NLRP3 inflammasome pathway. J Neuroinflammation. 2018 Dec;15(1):177.
Rights and permissions
Open Access This article is distributed under the terms of the Creative Commons Attribution 4.0 International License (http://creativecommons.org/licenses/by/4.0/), which permits unrestricted use, distribution, and reproduction in any medium, provided you give appropriate credit to the original author(s) and the source, provide a link to the Creative Commons license, and indicate if changes were made. The Creative Commons Public Domain Dedication waiver (http://creativecommons.org/publicdomain/zero/1.0/) applies to the data made available in this article, unless otherwise stated.
About this article
Cite this article
Swaroop, S., Mahadevan, A., Shankar, S.K. et al. Correction to: HSP60 critically regulates endogenous IL-1β production in activated microglia by stimulating NLRP3 inflammasome pathway. J Neuroinflammation 15, 317 (2018). https://doi.org/10.1186/s12974-018-1355-6
Received:

Accepted:

Published:

DOI: https://doi.org/10.1186/s12974-018-1355-6